2022 Camp Edgewood Scout BSA Adventure Weekends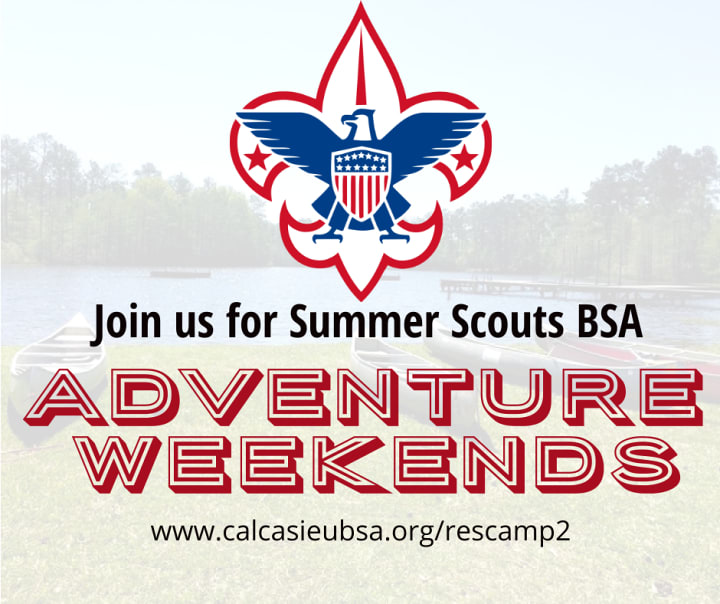 We have great plans in place of a traditional summer camp this year at Camp Edgewood! Sign up now for any of our weekend adventures spread over the summer months. Each weekend has a themed grouping of merit badges along with traditional offerings. Spend the weekend at Camp Edgewood, enjoying both structured class time and the fun of evenings at Summer Camp! We also a couple of hours built in on Saturday purely for fun.
Please click here to review our entire Summer Camp 2.0 plan and to see all of the great offerings! We would suggest that leaders encourage their youth to sign up and attend as a group for the best experience, but we have room for provisional scouts as well. Hopefully your Scouts will be able to identify the program weekend or weekends that best suit their needs for this summer and attend often!
The first weekend is focused on our first year camper program, Brownsea, just as we focus on this each summer camp. We want these youth to not miss out on the opportunities to get a strong first step into the scouting program. We are hopeful that your first years will join us this weekend and some might even be ready to attend traditional summer camp with your Troop later in the summer. We also have things for your more seasoned scouts during this first weekend and all other weekends through out the summer.
The Order of the Arrow has also agreed to do call out ceremonies during our Friday night campfires on these weekends, so please contact the Quelqueshoe Lodge (paulajeanlovell@gmail.com) to set up an election. We would love to call out your elected candidates before our August induction weekend.
The price is $50 per Scout/$25 for Adult per weekend. It includes all program supplies necessary, use of facilities, 2 nights camping and 4 hot meals.
Click below to register and please contact laura.lovell@scouting.org with questions.
June 10 - 12 - Brownsea Bonanza!
July 1 - 3 - Boom Boom Pow! - cancelled due to low registration
July 8 - 10 - Weekend in the Water!
July 22 - 24 - Adventures in the Air!
Webelos - Please register at this link for your Living on the Edge Adventure - June 10-12th
See you at Camp Edgewood!