Cub Haunted - Oct 21-23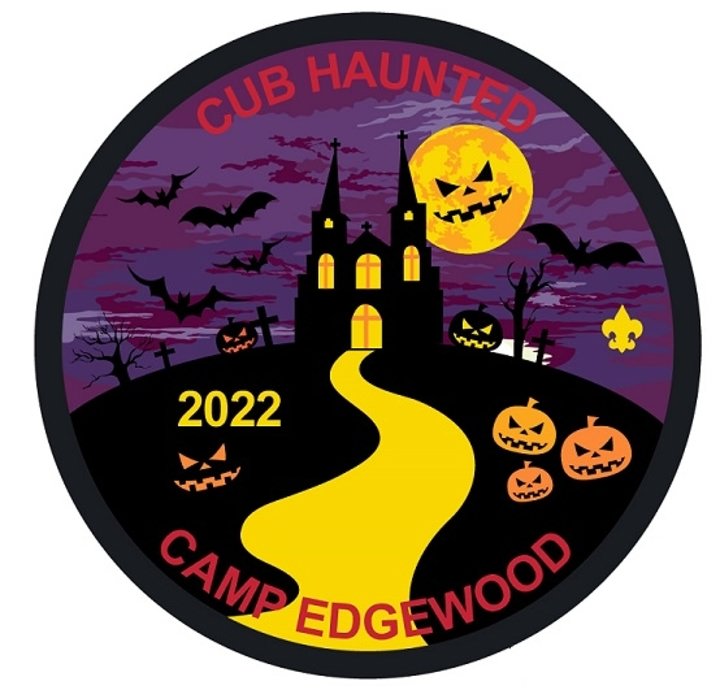 All of the ghosts and gouls cannot believe it is already time for Cub Haunted!
Join us Oct 21 - 23 for a fun filled weekend at Camp Edgewood which includes shooting sports, crafts, activities, and an event topped off with an amazing campfire and walk on our haunted trail.
We are continuing with our pricing plan of pay only for the first 3 participants for all of our cub events ($75 total), so when you register each individual, please make sure to click carefully to be charged correctly. After you fill out the name and information for 3 family members with a $25 fee, please choose the rank/classification for the next 3 (up to 6) with the ones marked Free.
Registrations include dinner Saturday (spaghetti, garlic bread, green beans, and both a salad and potato bar) and grab and go breakfast for Sunday (cereal and pastries). We also have the option for a hotdog/burger lunch on Saturday for an additional $5 per participant. This meal will be either 2 hot dogs/1 burger (your choice), chips, fruit, and a dessert. (see product registration on the check out page to add lunch options and t-shirts to your order)
You must bring your own mess kit to Camp Edgewood for meals. We use a three bucket system for cleaning after your meal is complete. Please remember to include utensils and a water bottle to stay hydrated.
Registrations will be corrected if not charged properly. Please note that all youth must have an adult registered to attend this event. Individual youth reservations are not allowed. Our pricing program is geared for families up to 6 in total. Please contact Laura.Lovell@scouting.org if you have registration questions or a family larger than 6 participants.
Did you see that we have t-shirts available? Our 2022 Cub Haunted T-shirt will be available for preorder now through October 1st. All t-shirt orders made after that date are not guaranteed to be filled before our event. T-shirts can be ordered on the last registration page at the bottom with the product button.
We look forward to seeing you at Camp Edgewood October 21-23 for this great event!