2021 SCOUT JET PROPULSION LABORATORY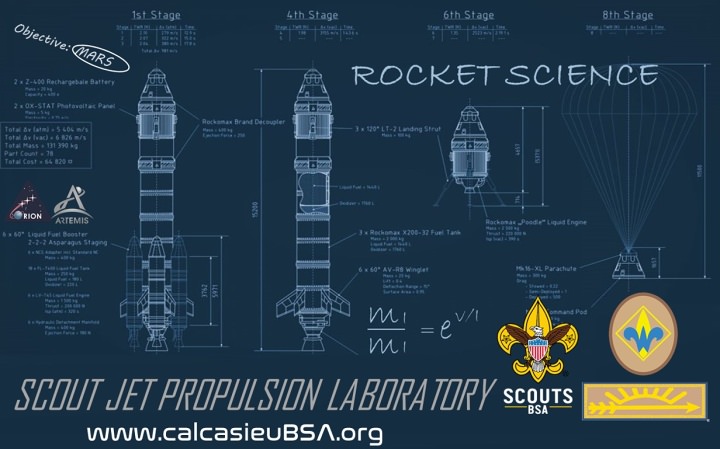 Date/Time:
Feb 6, 2021 9:00 am to 2:30 pm
Location:
Camp Edgewood Director
3419 Camp Edgewood Rd
Dequincy, LA 70633
Location Phone: 3378314569

"5....4.....3....2...1... Clock is Running, we are GEAUX for Launch!"
Welcome to the inaugural Scout Jet Propulsion Laboratory on Saturday, February 6, 2021! We are still working on confirming the Launch Site, as soon as we do we will let you know!
**This event is Free to all the Scouts BSA Members taking the Space Exploration Merit Badge Virtual Camp this past Summer, or if they take Space Exploration at Winter Camp this year! **
This event is open to all Scouts BSA, Webelos, Arrow of Light Scouts, Venturing Scouts, from all councils!
All Scouts that attend will receive:
-Custom Launch Credentials with Scout's Name with a Lanyard!
-Crash Course on Model Rocket Safety!
-Anatomy of a Model Rocket!
-Basic Science of "Rocket Science!"
-Their very own Estes Model Rocket to design, build, customize and able to take home!
-Launching their Rocket off the Launch Pad!
Asking Scouts to pack and bring their own lunch and water bottles.
Registration Closes January 29, 2021