Light of Christ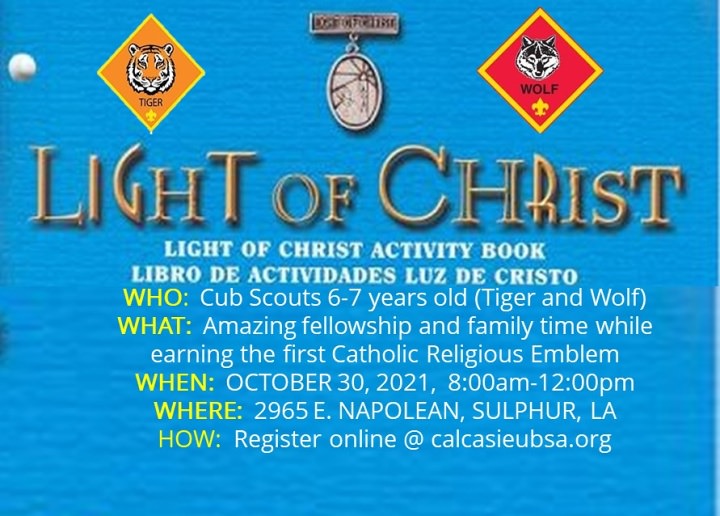 Date/Time:
Oct 30, 2021 8:00 am to 12:00 pm
Location:
Catholic Committee on Scouting
2965 E. NAPOLEAN STREET
Sulphur, LA 70663
Location Phone: 3378314569

WHO: Scouting BSA Members 6-7 years old (Tiger and Wolf)
WHAT: Amazing fellowship and family time while earning the first Catholic Religious Emblem
WHEN: OCTOBER 30, 2021, 8:00am-12:00pm
WHERE: 2965 E. NAPOLEAN, SULPHUR, LA
HOW: Register online @ calcasieubsa.org
Participants will be provided with workbook and snacks.

Cub Scouts must be accompanied by one adult during class.

Workbooks will be started during class with follow-up work required at home.

Scouts completing the program will receive his/her religious emblem at a banquet with Bishop Provost on April 2, 2022.