Cub Scouts Aiming Higher Academy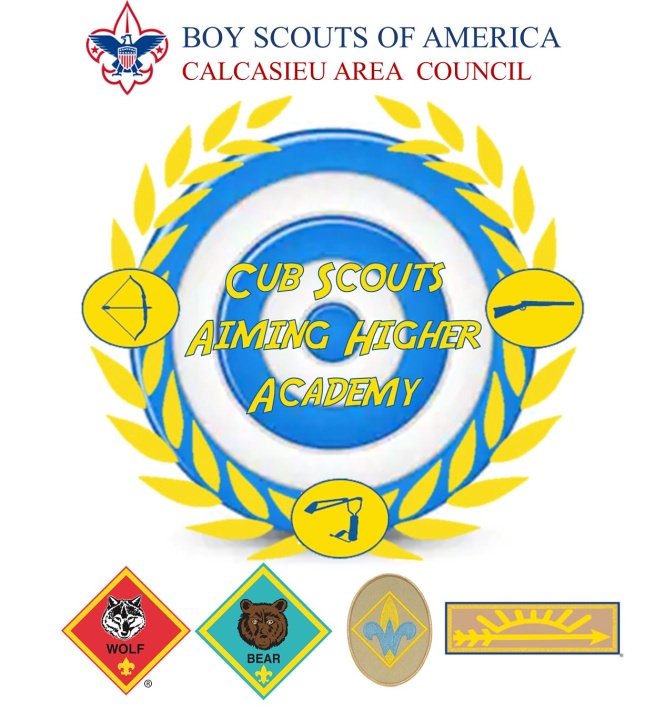 Date/Time:
Jul 13, 2020 6:00 pm to 7:30 pm
Location:
Zoom Room
304 Dr. Michael DeBakey Dr.
Lake Charles, LA 70601
Location Phone: 281-761-3462

Hey Wolf, Bear, Webelos, and Arrow of Light Scouts! Ever look at those yellow pins on the shooting sports patches and say, "I would love to earn those!" Now is your chance to earn requirements for those pins! The Calcasieu Area Council is offering the inaugural Cub Scout Aiming Higher Academy for Shooting Sports virtually on July 13, 2020 at 6:00 PM CST on Zoom!

This event is open to all Scouts in any Council!

This class will be great for any Cub Scout before attending Cub Scout Day Camps and/or other Cub Scout events that have shooting sports!
-Learn parts of bow, arrow, BB rifle, and wrist rockets!
-Learn and refresh your knowledge of range commands, shooting sports safety, and etiquette!
-Learn the history of archery, BB rifles, and wrist rockets (sling-shots)!
-Tips and tricks to improve your accuracy!
-And much more!

Registration is only $10 starting July 1st-July 13th, 2020!

Once signed up, Scouts will receive Zoom log in and password information for the event.
All attendees will also receive a Cub Scouts Aiming Higher Academy Certificate!

#ScoutMeIn #CalcasieuBSA100